Spiral Spring Manufacturer in India Mumbai
Leading Spiral Spring Manufacturer in India Mumbai and listed among trusted Flat Spiral Spring, Brush Spring & Operating Spring, Spiral Spring Manufacturers, Suppliers and Exporters of different types of across the globe. The Flat Spiral Springs is manufactured from High grade Stainless Steel, PH., Bronze and Copper that ensures high durability, tensile strength and resistance to rust. The Spiral Torsion Springs is manufactured in varied sizes and dimension.
The Spiral Springs for the most part called clock spring is used to create a torque power. Spiral Spring is made from utilizing high evaluation treated steel material and front line rules in adherence to set industry benchmarks. This spring is a type of torsion spring connected at whatever point extremely less space is accessible and a higher measure of torque is required. The expansion in the spring bend is practically direct. we fabricate these winding spiral springs utilizing rectangular segment material, level strip with round edges or typical cut edges with equivalent or expanding space between the loops. Favored for different striking highlights like longer administration life and ideal quality.
INDUSTRIAL USE OF SPIRAL SPRINGS
The Spiral Spring is used in drilling penetrating machines, measuring tapes and weighing machine and gauging machine
MATERIAL USED FOR MANUFACTURING SPIRAL SPRING
Low carbon steel, Hard drawn, Low carbon steel, annealed, High carbon steel, oil tempered, Stainless steel, Brass
DIMENSIONAL PARAMETERS OF SPIRAL SPRING
Strip thickness: 0.1 mm to 2.00 mm, Strip width: upto 60.00 mm
Our Range Of Spiral Springs
<!––rl––>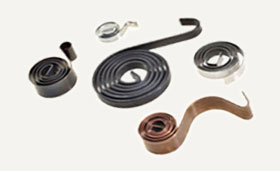 <!––rl––>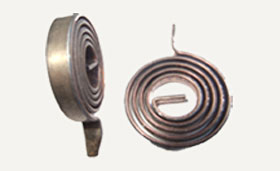 <!––rl––>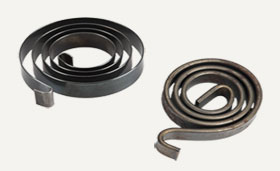 <!––rl––>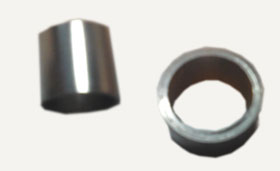 <!––rl––>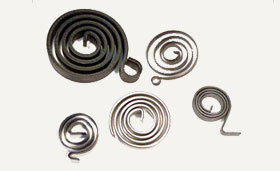 <!––rl––>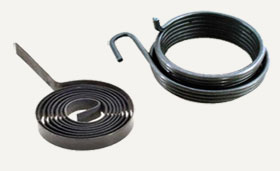 <!––rl––>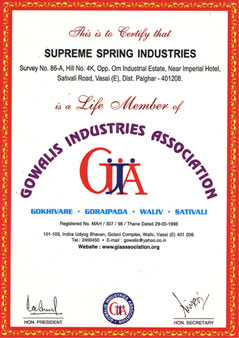 one stop destination for all type of Spiral Springs
Better Thinking Better Quality
Address
Supreme Spring Industries
Survey No 86 A, Hissa No.4K,
Opp. Tirupati Udyog Nagar,
Sativali Road, Vasai (E),
Palghar, Maharashtra-401208 INDIA.
Contact No.
Mobile No.
+91-9422482912
+91-7774017707