Conical Spring Manufacturer in India Mumbai
We are regarded as one of the reliable Conical Springs Manufacturer in India Mumbai and are Exporters and Suppliers of Conical Extension Springs, Conical Springs, Conical Compression Spring etc. The Conical Extension Springs provided by us are extensively used in machine tools, automotives and vibrators. The unmatched quality and brilliant performance has attracted various national as well as international clients to place bulk orders for the Conical Springs provided by us. The use of premium quality raw materials for manufacturing Conical Compression Springs ensures high durability, tensile strength and resistance to corrosion. The Conical Extension Springs are available in varied sizes and dimensions as per the specifications provided by the clients. As competent Conical Extension Springs Suppliers, we focus on making timely deliveries always.
Conical are Cone molded pressure springs intended to give a close steady spring rate and a strong stature lower than a typical spring. Highlights a variable pitch to accomplish the steady spring rate and loops which home during redirection to give a strong stature roughly equivalent to two wire distances across. Conical has a quality and soundness during pressure that is coordinated by couple of different structures. The slimness proportion of this spring brings down as the spring packs, since the loop width diminishes as the length diminishes. This makes a progressively steady and an expanding power rather than the consistent power found in straight springs.
Additionally, it decreases vibration. This Conical is manufactured by choosing quality tried materials and advanced procedures. These springs are a sort of torsion, as the wire itself is bent when the spring is packed or extended. The offered springs are made along these lines with the end goal that under compaction, the loops are not constrained against one another and grant longer travel.
Our Range Of Conical Springs
<!––rl––>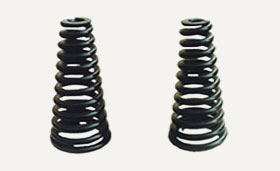 <!––rl––>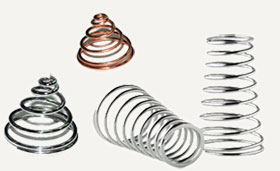 <!––rl––>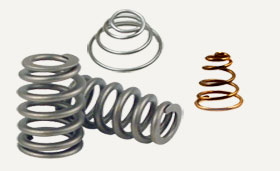 <!––rl––>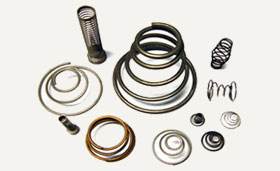 <!––rl––>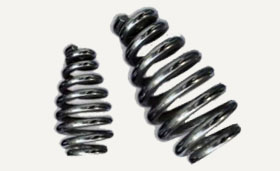 <!––rl––>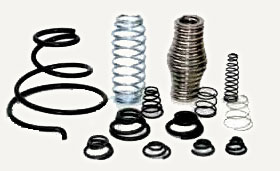 <!––rl––>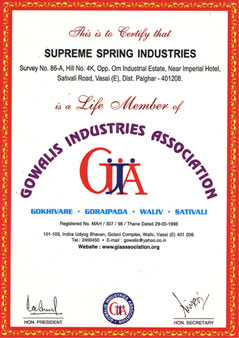 one stop destination for all type of Conical Springs
Better Thinking Better Quality
Address
Supreme Spring Industries
Survey No 86 A, Hissa No.4K,
Opp. Tirupati Udyog Nagar,
Sativali Road, Vasai (E),
Palghar, Maharashtra-401208 INDIA.
Contact No.
Mobile No.
+91-9422482912
+91-7774017707