Helical Spring Manufacturer in India Mumbai
We are listed among the trusted Helical Spring Manufacturers in India Mumbai and Eporter and Suppliers of Helical Springs, Helical Torsion Springs, Helical Extension Spring. As competent Helical Extension Spring Manufacturers, we ensure that the Helical Springs manufactured by us are of best quality. Owing to the high grade raw materials and advanced technology used, the Helical Extension Spring offers high durability, excellent tensile strength and resistance to corrosion. The unmatched quality and performance of the Helical Compression Spring has attracted various national as well as international clients to place bulk orders with us. Additionally, customers can avail the Helical Coil Springs in varied sizes and dimensions as per their specifications. Being trusted Helical Torsion Spring Suppliers, we focus on timely deliveries of orders to ensure that the customers are satisfied.
The helical spring is a mechanical gadget used to store vitality and along these lines discharge it. It is likewise used to ingest stuns and keep up a power between reaching surfaces. These springs are made utilizing high evaluation crude material with an ideal completion. They are anything but difficult to introduce, gives tight control and are very financially savvy. The spring given by us is widely utilized in car and car industry for retaining vibration and stun. They are made of a flexible material framed into the state of a helix which comes back to its common length when emptied.
They are chiefly intended to oppose a destroying power and to discharge and store mechanical vitality in controlled sum. Measure of power applied or discharged will rely upon how firmly these springs are looped and the length of wire utilized. Offered Tension Springs are essentially used to get return power to the particular get together of machine which stretches out in the incited position. They are accessible having different kinds of closures explicitly required by the sort of utilization.
Specifications :
Bar Dia Up to 62 mm
Out Side Dia Up to 500 mm
Free Height Up to 1000 mm
Total Coils As applicable
Load Bearing Capacity Up to 40 Tons (per pc)
Application Areas :
Railway Bogie suspension
Buffer
Coupler
Engine Valve
Pantograph
Automobile suspension
Spring loaded machinery
Our Range Of Helical Springs
<!––rl––>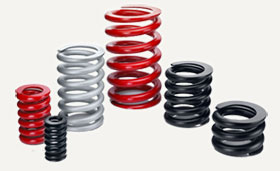 <!––rl––>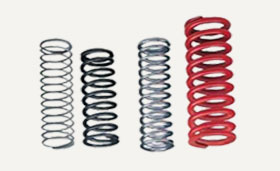 <!––rl––>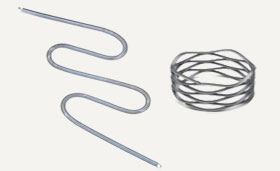 <!––rl––>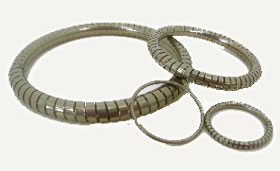 <!––rl––>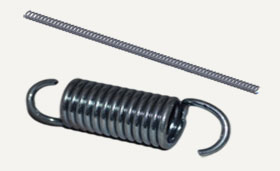 <!––rl––>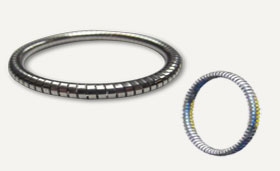 <!––rl––>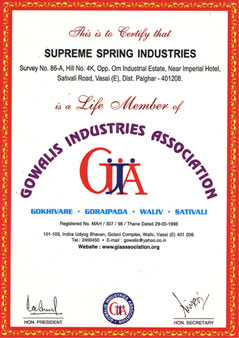 one stop destination for all type of Helical Springs
Better Thinking Better Quality
Address
Supreme Spring Industries
Survey No 86 A, Hissa No.4K,
Opp. Tirupati Udyog Nagar,
Sativali Road, Vasai (E),
Palghar, Maharashtra-401208 INDIA.
Contact No.
Mobile No.
+91-9422482912
+91-7774017707