Extension Spring Manufacturer in India Mumbai
Our company is listed among the foremost Extension Spring Manufacturer and Suppliers in India Mumbai. The Conical Extension Spring offered by us is highly durable, robust and resistant to corrosion. As expert Extension Spring Manufacturer, we also facilitate the customers by making the Extension Springs available in varied sizes and dimensions to be used in devices ranging from small medical devices to off-road machinery brake springs.
How Extension Spring Works?
Extension springs are intended to assimilate and store vitality just as make a protection from a pulling power. It is introductory pressure that decides how firmly together an Extension is wound. This underlying pressure can be controlled to accomplish the heap necessities of your specific application. All Extension springs are twisted with an underlying pressure power which offers a little redirection load for secure establishment "holding". The underlying pressure is equivalent to the base power required to isolate nearby curls. Each spring is of the consistent breadth type with an assortment of snare/circle styles. Spring Anchors are likewise accessible. Extension springs are most regularly shaped with a shut loop design, where each curl is in contact with the neighboring loop. The "underlying strain" in the expansion body decides how firmly these loops will be held together. Controlling the underlying strain during spring configuration will help accomplish the ideal burden prerequisites for a given application. Stress contemplations are significant with any spring structure. The most extreme suggested worry for Extension springs with low introductory pressure necessities is effectively determined. Extension with high starting pressure necessities can't be sufficiently pressure mitigated and will require decreases in the most extreme suggested pressure. At times unique end snares, swivel snares, or fittings are utilized to improve the capacity.
Extension Spring Methodology
Extension springs must have a methods for connecting them to segments in your gadget or gathering. Finishes can be circles, snares, strung embeds or swivels. The end designs on Extension springs are boundless yet consistently play out a similar essential capacity. Position of the closures can be irregular or can be planned with explicit direction to one another and to the Extension body. Stresses present in the circles can be higher than those in the Extension body. Count of these anxieties is mind boggling however it is an indispensable part or your last augmentation spring structure as they can emphatically influence execution, particularly in cyclic applications.
Uses of Extension Spring
Owing to the excellent features, the Custom Extension Springs are ideal for applications in electrical components like automotive interiors and exteriors, garage door assemblies, vise-grip pliers, carburetors, trampolines, washing devices, farm machinery, toys and many more.
Our Range Of Extension Springs
<!––rl––>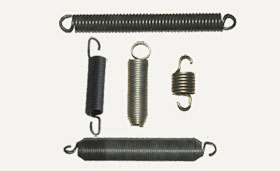 <!––rl––>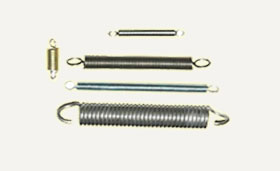 <!––rl––>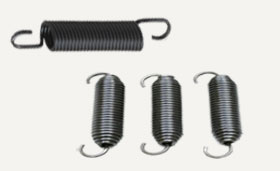 <!––rl––>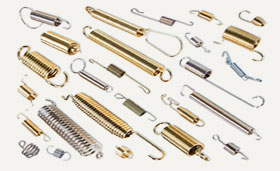 <!––rl––>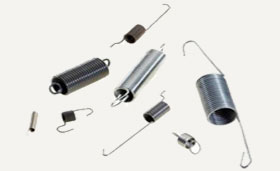 <!––rl––>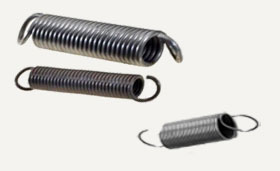 <!––rl––>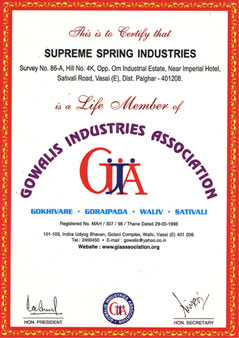 one stop destination for all type of Extension Springs
Better Thinking Better Quality
Address
Supreme Spring Industries
Survey No 86 A, Hissa No.4K,
Opp. Tirupati Udyog Nagar,
Sativali Road, Vasai (E),
Palghar, Maharashtra-401208 INDIA.
Contact No.
Mobile No.
+91-9422482912
+91-7774017707